Gold Bolus Artists, in alphabetical order:
Gelsey Bell
Releases: This is Not a Land of Kings, Toyland, Ciphony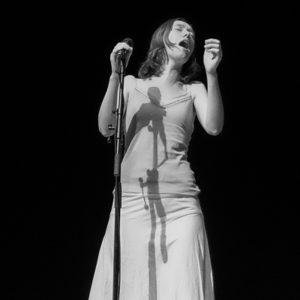 Gelsey Bell is a composer, vocalist, and scholar. Described by the New York Times as the "future of experimental vocalism," she has released multiple albums and her work has been presented internationally. She is a recipient of the 2017 Foundation for Contemporary Arts Award for Sound/Music and she had a year-long residency at Roulette in 2015/2016. She is a core member of thingNY and Varispeed and spent 2016-17 on Broadway as Princess Mary in Natasha, Pierre & the Great Comet of 1812.
Website // Twitter // Instagram
Cory Bracken
Releases: REAL ADULT – FAKE PERSON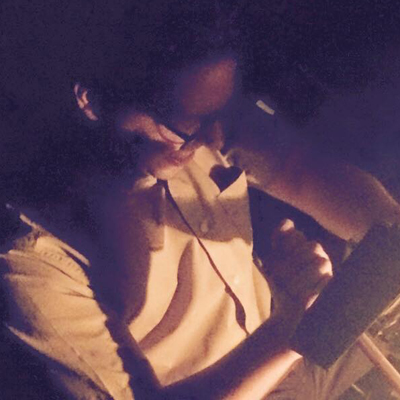 A composer, performer, improviser, curator, and artistic administrator currently residing in Ridgewood, New York City. Recent projects have included REAL ADULT (solo vehicle for noise music focusing on object-based percussion and electronics), Ashcan Orchestra, Sunwatchers, American Football, Birthmark, Yonatan Gat, KATIEE, LoftOpera, String Orchestra of Brooklyn, Iktus Percussion, and various performance activities as an improviser, noise artist, percussionist, and drummer.
Broadcloth
Releases: In Stitches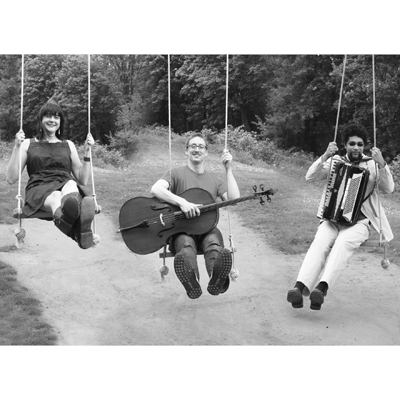 Broadcloth performs improvised music with a nod to various compositional outlets. Using a unique instrumentation of voice, cello and accordion/recorders, the trio plays from notated, graphic, embroidered, and textual scores in addition to completely spontaneous pieces. Without shying away from virtuosity, Broadcloth creates music that reflects the order of composition and the risk of unpredictable musical interactions. Emphasis lies on establishing a holistic sound that favors cooperation over hierarchy. Nathan Bontrager (cello and voice), Adam Matlock (accordion, recorders, and voice), and Anne Rhodes (voice and the occasional found doo-dad).
Meaghan Burke
Releases: A Few Concerns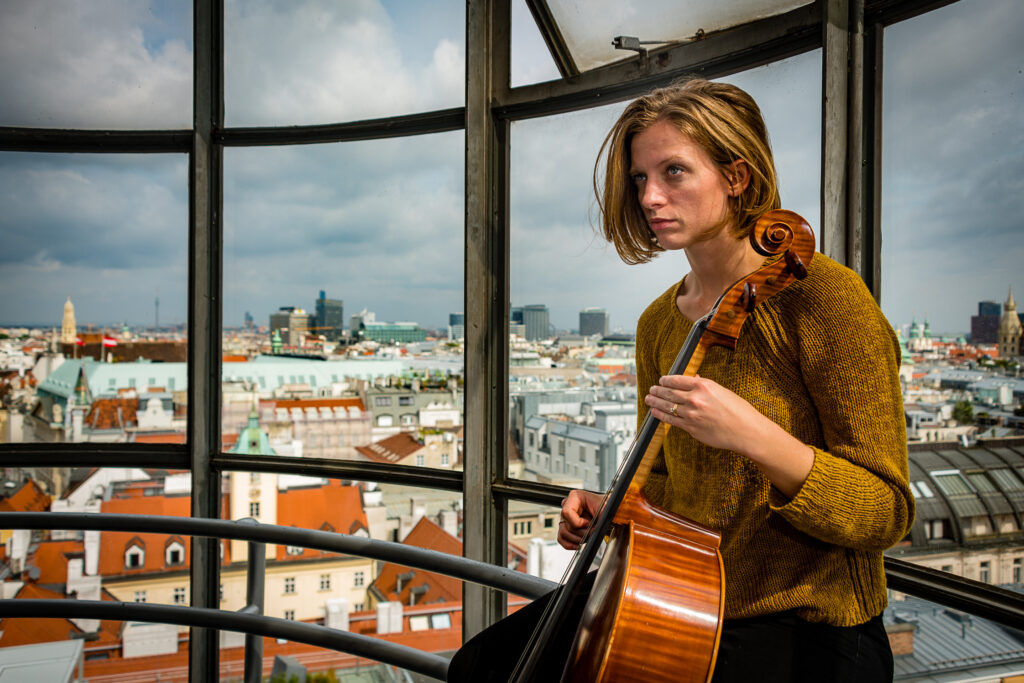 Hailed as "outstanding," with a "street-smart, feline voice" (The New York Times), Meaghan Burke is a cellist, vocalist, and composer working in the space between contemporary music, improvised music, and songwriting. She is a founding member of the contemporary feminist string quartet The Rhythm Method, avant-grunge band Forever House, and Viennese songwriter collective Loose Lips Sink Ships. Meaghan has worked closely with artists such as Muhal Richard Abrams, Butch Morris, Alex Temple, Miho Hazama, and John Zorn (to name a few), and her translation of Peter Ablinger's Collected Writings will be published by Kehrer Verlag in 2021. Meaghan has released two albums of her songs: the lush chamber folk of Creature Comforts and her stripped-down debut Other People's Ghosts, as well as Forever House's debut album Eaves and Loose Lips Sink Ships' self-titled debut.
Website // Twitter // Instagram
The Chutneys
Releases: HOME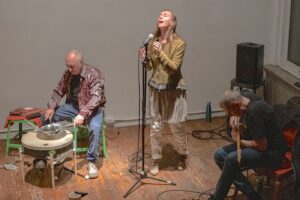 Ensemble Fanaa
Releases: Ensemble Fanaa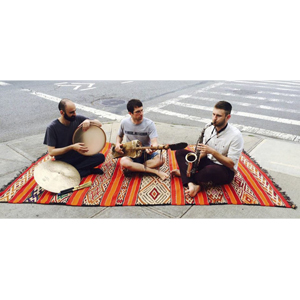 Ensemble Fanaa is the meeting point between a myriad of musical styles in the African-American, North African and Middle Eastern traditions. Daro Behroozi (Alto Saxophone/Bass clarinet), John Murchison (Upright Bass, Gimbri), and Dan Kurfirst (Drumset/Frame Drums) utilize their thorough experience in these musics to explore the possibilities of applying approaches learned from the traditions of African-American improvisation to an emerging global musical culture. This enables them to blend and shift between and outside of a diverse range of music making practices as they continue to develop a new rhythmic, melodic, harmonic, and sonic vocabulary sometimes characterized by polyrhythmic drones, chromaqamatic extemporizations, and arrhythmic grooves. Their sound is often centered around the use of the Gimbri, a bass-register instrument from Morocco that is primarily used in traditional Moroccan Healing/Trance music (Gnawa).
Matthew D. Gantt
Releases: Iterations
Matthew D. Gantt (b. 1987 Durham, NC) is a composer and conceptualist based in New York City. He studied composition at CUNY Brooklyn College under the direction of Morton Subotnick, history and theory with David Grubbs, and contemporary performance practice with Jason Eckardt.
Gantt's compositional work focuses primarily on the creative use of live electronics, issues of embodiment and environment in digital performance, and the use of open form scores and systems. Areas of inquiry and research include the overlap of contemporary artistic production and consumption, artificial scarcity in the age of digital reproduction, and the recorded document as confluence of artifact and event.
Invisible Circle
Releases: Invisible Circle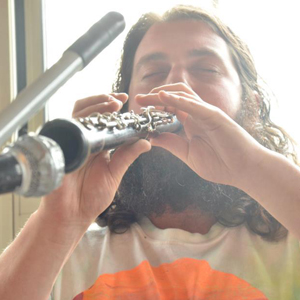 kills to kisses
Releases: Lullaby Apocalypse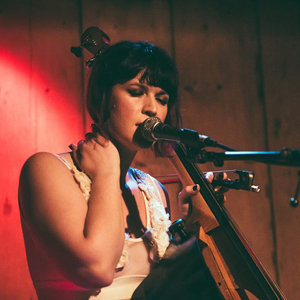 Website // Facebook // Twitter
John King
Releases: Ciphony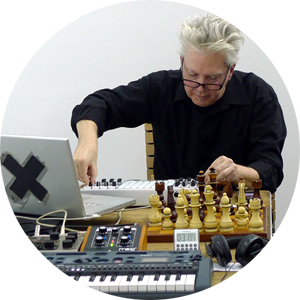 John King is a composer, guitarist, and violist who has worked collaboratively with many ensembles, string quartets, choreographers, and directors. He has written six operas and in May 2015 he premiered 8 new works along with compositions from the past 20 years at his weeklong residency at the Stone in NYC. He was Co-Director of the Music Committee for the Merce Cunningham Dance Company from 2003 until the end of 2011. He is the recipient of the 2009 Alpert Award in the Arts for Music, the 2014 Foundation for Contemporary Arts Award for Sound/Music and in 2016 King was also awarded a Rockefeller Foundation/Bellagio Residency.
Knuckleball
Releases: Knuckleball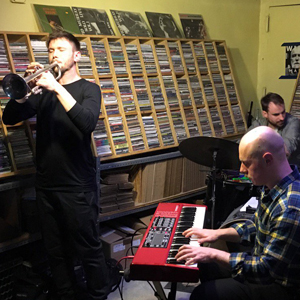 Knuckleball is Daniel Levine (trumpet), Marc Hannaford (piano), and Devin Gray (drums): a virtuosic trio whose improvising is dynamic and unpredictable. Daniel Levine's compositions are often dense, fully-notated miniatures, which the group skillfully de-and-reconstructs. There is plenty of structure in the pieces, but the trio interprets it non-linearly, drawing on it as material for improvisation.
Valerie Kuehne
Releases: The Apocalypse as Witnessed by a Slice of American Cheese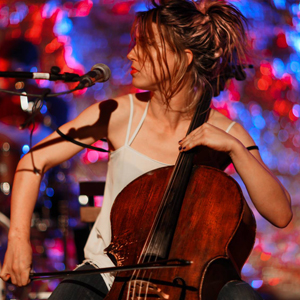 Valerie Kuehne is a cross-pollinated work of chaos. Fusing music, performance art, narrative, and experimental curation, she has been told that, "if this music thing doesn't work out, she'd probably make an awesome cult leader." (Boston Public Space). Ms. Kuehne has systematically split her time between touring the planet, performing in as many unexpected settings as possible, and building a community for experimental music and performance art. She ran The Super Coda, an experimental cabaret that united electrifying performers for over nine years.
Ms. Kuehne's work operates under principles of surprise, and focuses on expanding all possible forms of intimacy between performer and audience. she aspires to confront absolute transparency and brutal honesty in her work, as necessary models for performance, especially participatory ones. She has worked as a resident artist/curator at Panoply Performance Laboratory, Spectrum, JACK, Small Beast and Ange Noir. Ms. Kuehne operates a blog of music reviews and performance philosophy and frequently releases albums that blur the line between comfort and discomfort. Ms Kuehne has performed and helped curate many festivals, including the brooklyn experimental song carnival, bipaf, the mpa-b, PAF, the hitparaden international festival for performance kunst, the experiMENTAL festival, Sonic Circuits, jazzPeru, and the Boise Creative & Experimental music festival, to name a few.
Ms. Kuehne is also the creator/curator of Trauma Salon, a platform for artists to collectively and individually process trauma or, if necessary, create it. She is an advocate for those suffering from mental illness and addiction, incessantly seeking new ways to break down stigma and misconceptions about both.
Website // Facebook // YouTube
Woody Leslie
Releases: Courier's Text Atlas of the USA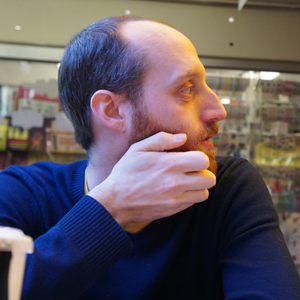 Woody Leslie is an artist, book maker, and performer who makes large homes for tiny ideas. Born and raised in northern Vermont, he has lived and worked in many locations nationwide and abroad, and currently lives in Kentucky. Through books, writing, and performance, Woody takes small thoughts about language, memories, and insignificant personal ritual, and reframes them as official histories, grand theories, and significant objects. By co-opting established forms (such as textbooks, maps, recipes, charts and graphs, dictionaries, advertisements, fictitious commercial products, etc.) he invents authority for concepts that have no business being official. With a background in music & performance, Woody incorporates books into his performances, and make performances out of his books, through fictional lectures, interactive and performable books, installations, and take-home book objects.
Thea Little
Releases: Honest Process
Thea Little is a Brooklyn-based interdisciplinary artist whose work draws upon performance art, dance, and experimental opera. She has composed more than 50 scores presented in the U.S. and abroad. Little attended the School of American Ballet and holds MFA and BA degrees in Dance respectively from Hollins University and Columbia University. Thea has performed in the U.S. and Europe with New York City Ballet, The Whitney Museum, The Traveling Trolley in Kingston, NY and WUK in Vienna. She has worked with Neta Pulvermacher, Todd Williams, Moving Theater, Panoply Performance Laboratory, Anaïs Maviel, Feminist Art Group (FAG), and Shen Wei Dance Arts. Prior to Thea's sold-out performance at National Sawdust during her year-long residency there, her work has been presented at Earthdance, Dåncēhølø, RECESS by the Jonah Bokaer Arts Foundation, Asia Society, Women Between Arts at The New School, Center for Performance Research, the NYU Music Department, The Exponential Festival, The Beaux Arts Court in The Brooklyn Museum, and The Performance Mix31 Festival. She is currently a returning LEIMAY Fellow and her next full-length work will be presented at The Hudson Eye and OUTSIGHT. Thea is proud to be on the Advisory Board of New Dance Alliance.
Andrew Livingston (aka Piad Guyvessant)
Releases: News from the Oort Cloud, Piad Guyvessant, vol. 2: Marthopolis, Piad Guyvessant vol 1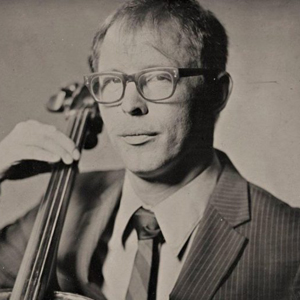 Anaïs Maviel
Releases: in the garden, hOULe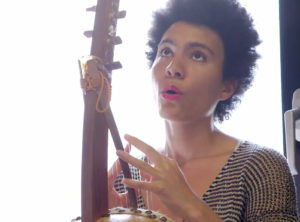 Anaïs Maviel is a vocalist, percussionist, composer, writer, and community facilitator. Her work focuses on the function of music as essential to settling common grounds, addressing Relation, and creating utopian future. She is dedicated to creations from solo to large ensemble, music direction, cross-disciplinary works, and to expanding the power of music as a healing & transformative act.
Website // Facebook // Twitter
The Nouveau Classical Project
Releases: Currents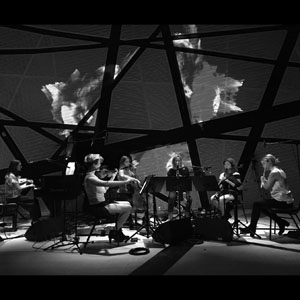 The Nouveau Classical Project (NCP) is a New York-based contemporary classical music ensemble that is "bringing a refreshing edge to the widely conservative genre" (VICE). It began by collaborations with fashion designers for concerts and has expanded to creating multidisciplinary performances. Its mission is to engage new audiences and show that classical music is a living, breathing art form.
Website // Facebook // Twitter // Instagram
ellen o
Releases: sparrows and doves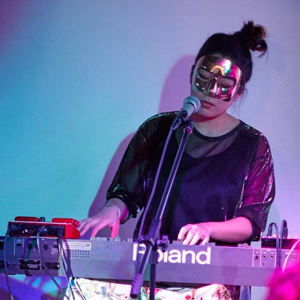 ellen o was a Brooklyn-based producer and vocalist. Originally trained as a classical pianist and composer, she wrote with a vintage MPC and Juno-106, crafting tracks equally inspired by Chicago footwork and dense modernist harmonies. ellen o released her debut album, Sparrows and Doves in 2014 on Brooklyn label Gold Bolus Recordings. Her second album, You/Sonata, was released in 2017 on Babygrande.
Facebook // Twitter // Soundcloud
Pat O'Reilly
Release: Two Perpetual Melodies, Three Sheets to the Wind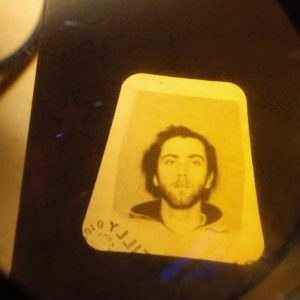 Pat O'Reilly is a musician, composer, and dabbler. After missing a beat on a simple cowbell part during a performance at Carnegie Hall, he decided to take a extended hiatus from music. Pat cut his teeth playing drums in Long Island punk bands in the '00s. After that, he floated around NYC playing dub music with Pedro Parker, keyboard with the rockabilly band Boogie Brains and the occasional orchestral percussion gig with the New York Chamber Players and the West Chester Chamber Symphony. He has performed in happenings with the group Çatal Hüyük (Near East Family) and improvised alongside MIDI operated robotic instruments with the Icelandic composer / guitarist Hallvardur Asgeirsson Herzog. He was also a member of the WAL Bagpipe Band and performed with NYC Balinese Gamelan group Dharma Swara. In 2012 he was a participant in the International Festival for Contemporary Performance Practice at Mannes College, where he performed music by Luciano Berio, Elliott Carter, and Milton Babbitt.
Panoply Performance Laboratory
Releases: Presenting as You, Institute_Institut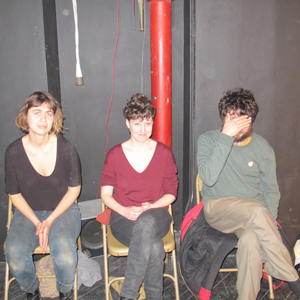 PPL performs operations initiated, situated, structured, and/or designed by Esther Neff and Brian McCorkle, often in collaboration with a flexible ensemble, members of local and global communities, and publics of individuals.
Facebook // Twitter // Vimeo // YouTube // Tumblr
petra
Releases: filament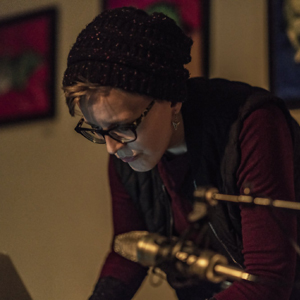 petra improvises noisily with homemade and off-the-shelf electronics and voice. Her searching, unexpected multimedia work "drives malfunctioning machinery in chaotic directions" (Bristol 24/7) and shows that "even mundane sounds… can be beautiful" (Cville Weekly) through resonances of instrumentality and access. Petra is based in Providence, Rhode Island.
Paul Pinto
Releases: Just Love, …Patriots…, minis/Trajectories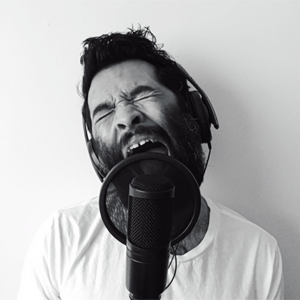 Paul Pinto is a composer, writer and performer. He arranges noises sometimes. Sometimes with his music groups thingNY and Varispeed. Other times just in his living room. Sometimes he writes them on paper and makes other people make the noises for him. Sometimes he freezes the noises into immalleable media: his albums minis/Trajectories and Jeff Young and Paul Pinto, Patriots… [etc etc], for example. He sang and danced on Broadway once in The Great Comet of 1812, and he premiered his opera Thomas Paine in Violence at the HERE Art Center with some friends and that was satisfying.
Website // Twitter // Vimeo // Facebook
Popebama
Releases: Nation Building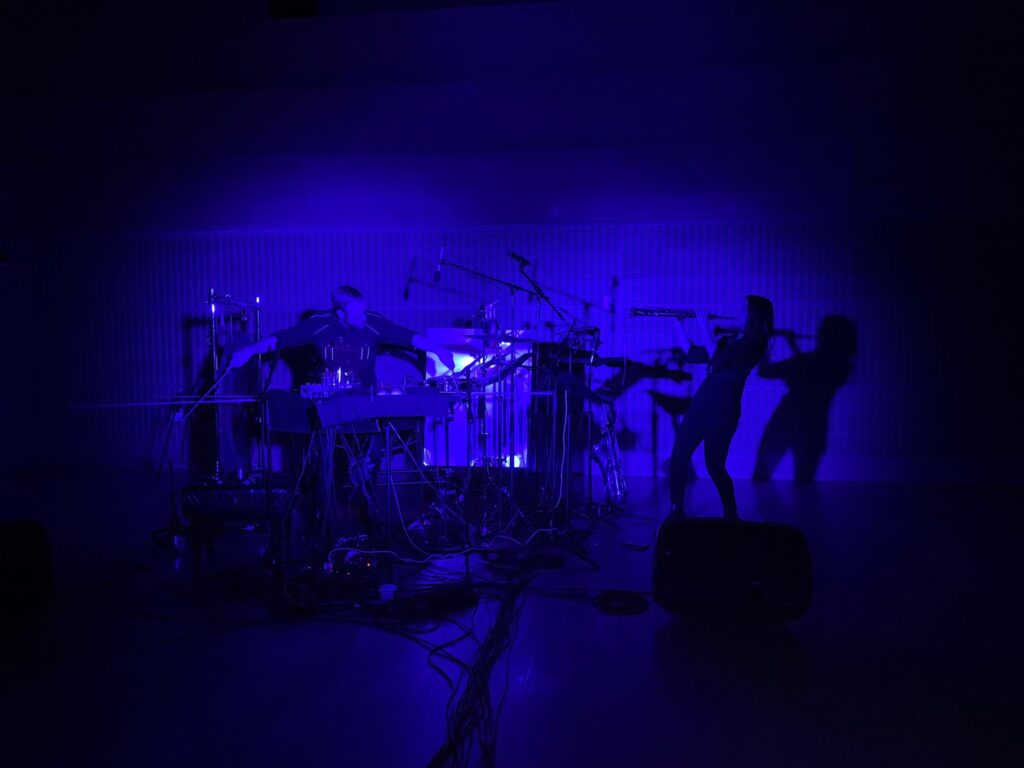 Popebama is a New York-based experimental duo that focuses on exciting performances of unconventional works. The "slippery duo" (—New Yorker), of Erin Rogers (saxophone) and Dennis Sullivan (percussion), apply text, electronics, and high-energy instrumental writing to newly discovered sounds. Popebama has collaborated with yarn/wire (NYC), Tøyen Fil Og Klafferi (Oslo), Brandon Lopez (Brooklyn), Anne La Berge (Amsterdam), Hochschule fur Musik (Freiburg), Jessica Pavone (Queens), Ogni Suono (Cleveland), Rage Thormbones, and DECODER (Resonanzraum, Hamburg). In March 2020, Popebama evening-length music theatre work Fight Songs premiered at the Hamburg Elbphilharmonie as part of the "unterdeck" series with DECODER. Popebama has been featured at NYmusikk Bergen (Norway), Edmonton Fringe Festival (Canada), Splendor (Amsterdam), Le Poisson Rouge (NYC), Diabolical Records (Salt Lake City), VU Symposium (Park City), Bodies-As-Technology (Brooklyn), ReSound Festival (Cleveland), The Stone (NYC), SPLICE Festival (Kalamazoo), Second Sundays (Boston), Studio Loos (Den Haag), Chance & Circumstance Festival (Long Island City). Popebama has participated in residencies at The Walden School (New Hampshire), the Ball State Festival of New Music (Muncie, IN), and UMass Amherst, with lauded performances at the 2017 New Music Gathering and NASA 2018 Biennial (Cincinnati).
Website // Facebook // Twitter //
Rallidae
Releases: Turned, And Was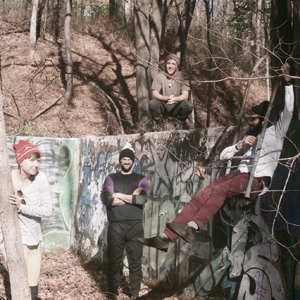 Rallidae is an intimate and unconventional vocal group founded by composer and saxophonist Angela Morris. Combining songs and improvisation, Rallidae inhabits the increasingly populated sonic space between avant-indie and avant-jazz. Their 2014 EP "Paper Birds" was praised as "combining strong melodies and narratives… a genuinely distinctive, and entertaining, combination of sounds and words. "Paper Birds" is an exceptional debut from an exciting and innovative new band." (All About Jazz) The mostly Brookyln-based group features guitarist Dustin Carlson, bassist Scott Colberg, Angela Morris on tenor saxophone and voice, and the Toronto-based vocalist Alex Samaras (Meredith Monk, Tanya Tagaq).
Dave Ruder

Releases: Qualms Rectified, Consider Ruder, Untuned, It Happened, Solo for Guitar, is Great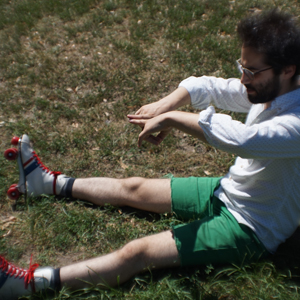 Dave Ruder is a musician based in Brooklyn. Over the years he has worked as a vocalist, clarinetist, guitarist, composer/songwriter, electronic musician, etc. Much of Dave's work is done collaboratively as a member of the groups Varispeed, thingNY, and Thee Reps. He has also released numerous solo albums in different styles on Gold Bolus Recordings, a label he started and runs.
Some major creations of Dave's include Untuned (2007) for ten unplugged, untuned, electric guitars, WHY LIE? (2010), 100+ small, flexible score available online, The Gentleman Rests (2014), a meditation on the certification of the 2000 presidential election commissioned by the Jerome Foundation, and You Must Read a Lot of Jung (2018), an extended sextet created for thingNY.
Sam Sowyrda
Releases: luminous horizons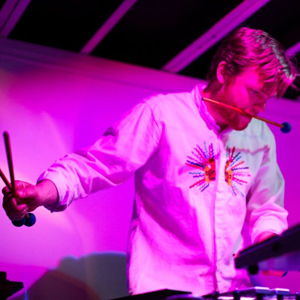 Sam Sowyrda is a percussionist and composer living in Long Island. In addition performing his own compositions for vibraphone, hammered dulcimer, and construction sites, he is a member of the frog-prog band Cloud Becomes Your Hand, and the avant-puppet troupe Living Things. When not playing music Sam is usually rebuilding historic barns, fixing pianos, or taking care of his daughters.
Hans Tammen
Releases: Ten Minutes Late…
Hans Tammen likes to set sounds in motion, and then sitting back to watch the movements unfold. Using textures, timbre and dynamics as primary elements, his music is continuously shifting, with different layers floating into the foreground while others disappear. Whether richly processed guitar sounds from his hybrid interactive guitar/software instrument Endangered Guitar, traditionally notated material for his Third Eye Chamber Orchestra, or graphically notated elements for the all-electronic Dark Circuits Orchestra, his music flows like clockwork, "transforming a sequence of instrumental gestures into a wide territory of semi-hostile discontinuity; percussive, droning, intricately colorful, or simply blowing your socks off" (Touching Extremes).
Carl Testa
Releases: Sn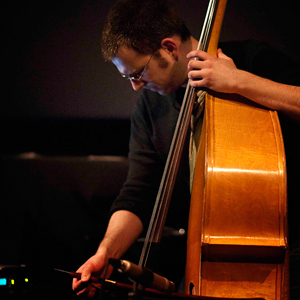 Carl Testa (b. 1984, Chicago, IL) is a multi-instrumentalist and composer at the intersection of improvised, electronic, experimental music, and new media. As a performer/improviser, he is equally comfortable on string bass, electronics, lighting, and combinations thereof. As a composer, he has written acoustic and electronic music for configurations ranging from solo to chamber orchestra, including multimedia pieces that incorporate electronics, lighting, dance, and theater. His work has been performed throughout the US and Europe, and is documented on many recordings, most recently "Iris (for solo bass and electronics)" (Lockstep Records 2013), and "Sⁿ (for prepared guitar and electronics)", a collaboration with guitarist Christopher Riggs (Gold Bolus Recordings 2015).
In addition to his work as a leader/collaborator, he performs regularly with composer Anthony Braxton's ensembles and bassist Mario Pavone's ensembles. He serves as the Director of Publishing and Creative Technology for Braxton's Tri-Centric Foundation where he manages all facets of the production of digital and print scores for the organization. He is the production manager for noted jazz venue and record label Firehouse 12. He has also organized The Uncertainty Music Series since 2007, which is an ongoing monthly concert series in New Haven, CT featuring improvised, electronic, and experimental music. He has received support from the New Haven Department of Cultural Affairs and from NewMusicUSA. He lives in New Haven with his wife vocalist Anne Rhodes, and their son Florian.
Website // Twitter // Facebook
Thee Reps
Releases: Minimal Surface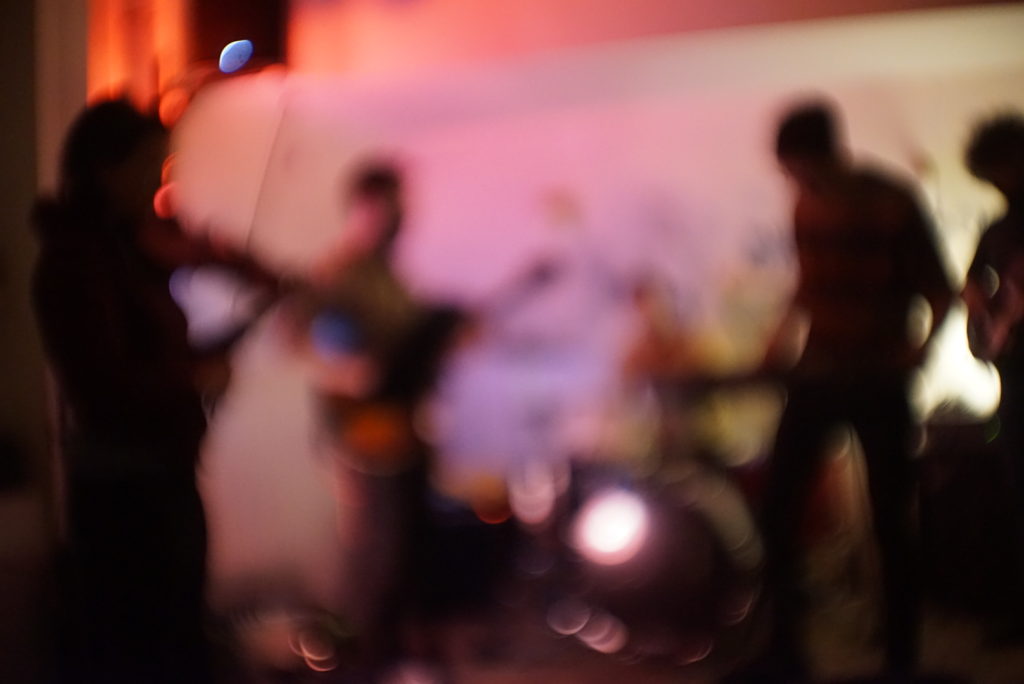 Thee Reps (formerly known as just Reps) formed in late 2014 with an idea of find good musical ideas and exploring them over many repetitions. The current line up is Jeff Tobias (bass), Dave Ruder (guitar), and Sam Morrison (keys), Andie Springer (violin) and Mike McCurdy (drums). Thee Reps released their debut album Minimal Surface in April 2019.
thingNY
Releases: …Patriots…, minis/Trajectories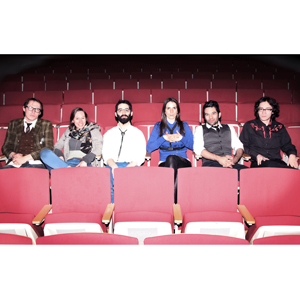 thingNY is a quirky collective of New York composer-performers who fuse electronic and acoustic chamber music with new opera, improvisation, theater, text, song and installation. Founded in 2006 for an ad hoc festival in the historic Loew's Jersey City Theater, thingNY performs experimental sound works created collaboratively by the core ensemble – Paul Pinto, Erin Rogers, Jeffrey Young, Gelsey Bell, Dave Ruder, and Andrew Livingston – and by adventurous composers such as Robert Ashley, Frederic Rzewski, John King, Pauline Oliveros, Miguel Frasconi, Vinko Globokar, John Cage, Julius Eastman, James Tenney, David Snow, and Andrea La Rose.
Website // Facebook // Twitter // Vimeo
Varispeed
Releases: Empty Words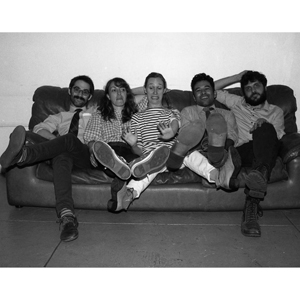 Varispeed is a collective of composer-performers that creates site-specific, sometimes-participatory, oftentimes-durational, forevermore-experimental events. Founded by Aliza Simons, Dave Ruder, Paul Pinto, Brian McCorkle, and Gelsey Bell, Varispeed came together in June 2011 to perform a day-long, site-specific arrangement of Robert Ashley's Perfect Lives. They have subsequently specialized in Ashley's music, and have also created unique arrangements of large scale works by John Cage, Kenneth Gaburo, and Arthur Jarvinen.
Website // Twitter // Instagram
Joseph White
Releases: The Wagging Craze, Toyland, Boomwaggle, Cockfights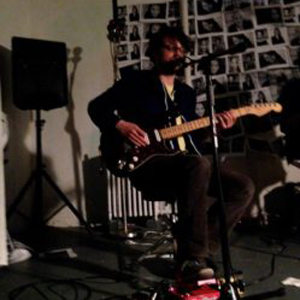 Joseph White is a composer and performer in Brooklyn. He has previously developed several scores for Rady and Bloom theater works, has worked with Agnes Borinsky, played with sullivann, and written for/performed with jobcocks! (featuring Paul Pinto and Brian McCorkle,). In the past, Joseph co-founded/ran the Sweat Lodge concert series, and the Performer's Forum lecture series at Exapno. He composed for/played with Uptown Girls (featuring Cory Bracken) earned a MM in composition from Brooklyn College, and played all over New York with Laura Dunn and the Ghosts of Xmas Past, and Ellen O'Meara.
Why Lie?
Releases: Osoitos, The Cities Who Walk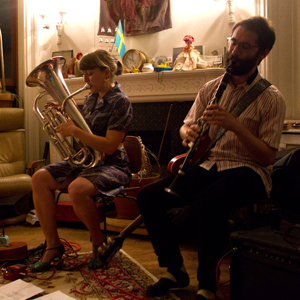 From 2010-2014, Aliza Simons & Dave Ruder played together as Why Lie? Why Lie? released two albums on Gold Bolus Recordings and played across NYC in the guise of a rock band (rounded out by GBR artists Cory Bracken, Ellen O'Meara, and Matthew Gantt), a quiet duo of just Aliza & Dave, and a sort of musical storytelling outfit.
Jeffrey Young
Releases: …Patriots…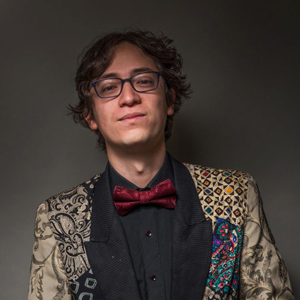 Jeffrey Young is a composer and violinist who specializes in experimental, rock, and classical music. He performs with thingNY, The World/Inferno Friendship Society, LUCERNE FESTIVAL ALUMNI, Dykes and Young, and others. Much of his work is created through collaborative, interdisciplinary processes with other artists, including several projects combining music and theater. As a solo performer, he creates music for violin and the software Ableton Live. Recent performances include a 20-show album release tour with Paul Pinto from New York to Texas and back in summer 2018, and in March 2018, a 7-show tour of Switzerland and Luxembourg with NOMOZART, a music and movement show for children. In 2019, he will be Artist-in-Residence in the city of Graz, Austria and will tour the Southwestern US with Dykes and Young.
Jonathan Zorn
Releases: An Alphabet of Quadrupeds, vol 2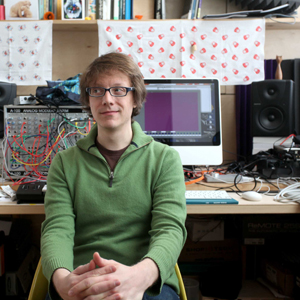 Jonathan Zorn is a composer, performer, and curator of experimental, electronic, and improvised music. His electronic music pairs improvising musicians with interactive computer systems to create hybrid, human-machine ensembles. Zorn's interest in vocal utterance has resulted in a series of pieces in which spoken language is interrupted by electronic forces, drawing attention to the gap between speech and sound. He is currently working on a suite of electroacoustic sound/text/video performance pieces. Zorn has been active as an improvisor on bass and electronics for 15 years and has performed at Red Cat, the Walker Art Center, the Verona Jazz Festival, the Library of Congress, the Seattle Festival of Improvised Music, Line Space Line Festival, and the Chelsea Art Museum. He has performed under the direction of Anthony Braxton, Alvin Lucier, and Alison Knowles. His work has been published in Ord und Bild, the SEAMUS Journal, Notations 21, and UbuWeb.